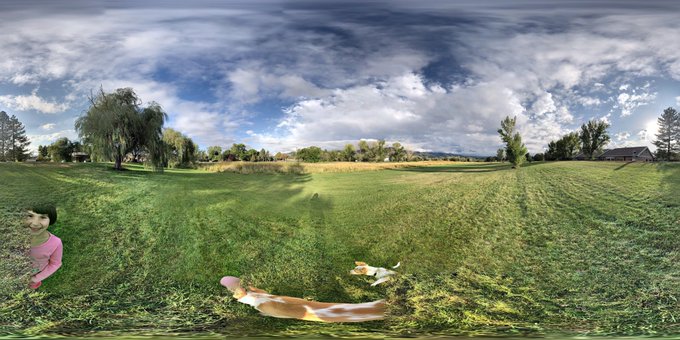 My daughter really wanted to be immortalized as a ghostly figure on google maps so I decided to make this photosphere public. See also: our deconstructed puppy's detached floating tail.
If you spend much time on Google Street View looking at the photospheres this kind of stuff often pops up and my kids love it and have started looking for it. They are usually accidents or mistakes but we decided to make one this way on purpose.
At some point I might start a Pinterest board to collect screenshots of some of the weirdest ones we have found.
---
Posted:
Last Updated:
Works Cited:
---