Notes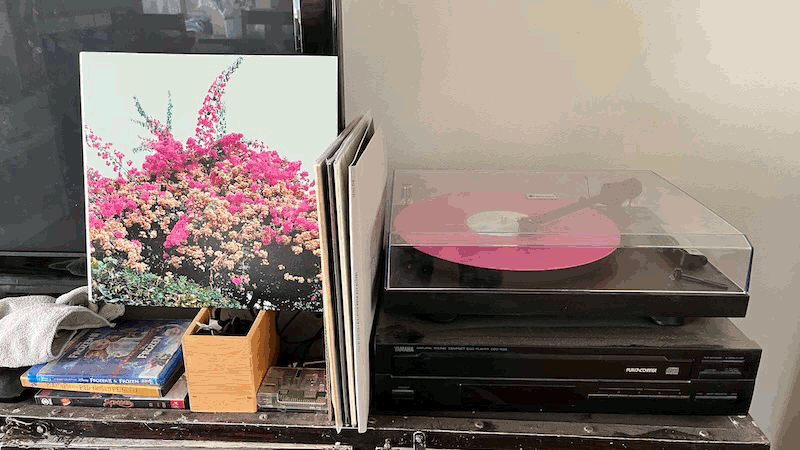 These are:
two of my favorite albums
two of my favorite albums to listen to on vinyl, that I own on vinyl1
two of my favorite albums that sound like spring to me, though I can't say why2
two of my favorite albums that I am listening to on vinyl right now, and noting on my website on this day, for these reasons
---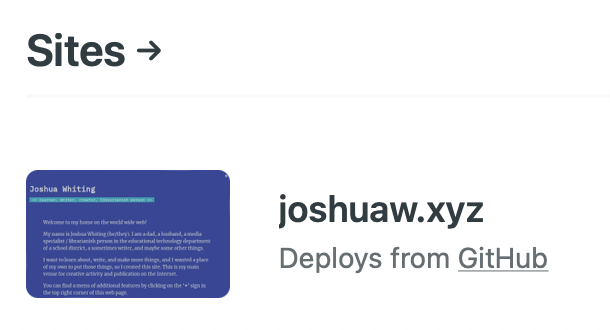 Upgraded the primary domain for this site to its final form here at the end of the internet:
---
Updated the home page of this site today, adding prominent links to RSS feeds, a gallery of recent post images, and returning a link to the "Featured / Longer Things" post collection. Now I need to update the front matter of all the other missing posts that belong in that "featured" collection.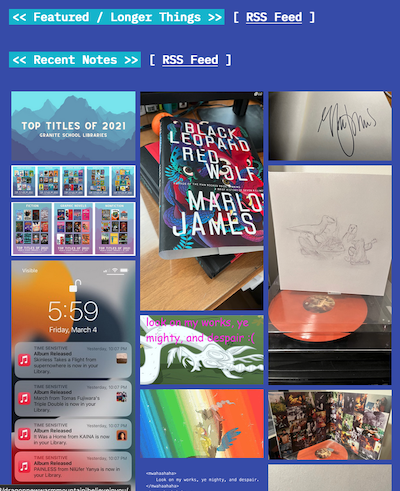 And with the images back I feel like I should start taking and posting more photographs of things other than just screenshots and shit I bought.
---
I had in mind a new reading update rule for 2022 - I wasn't going to post a reading update about any book (neither here nor on Goodreads) until I was at least 10-15% of the way into the book.
But I forgot my rule, and now the books I barely started and haven't continued to read are hanging over my head, and I hate all you big invisible jerks for holding me silently accountable for every random thing I post here.
---
Here are some of the things I'm working on and thinking about now…
---
I recently built and shared this 'Top Titles of 2021' thing at work.
---
'Album Released' notifications might be my very favorite phone notifications.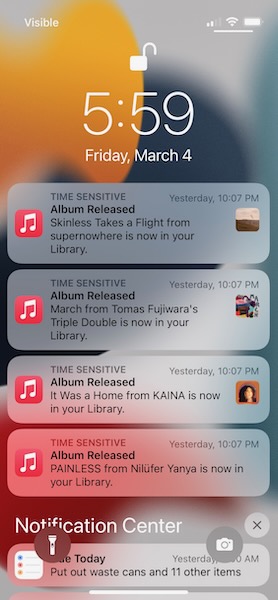 ---
Turns out I can't resist the re-read.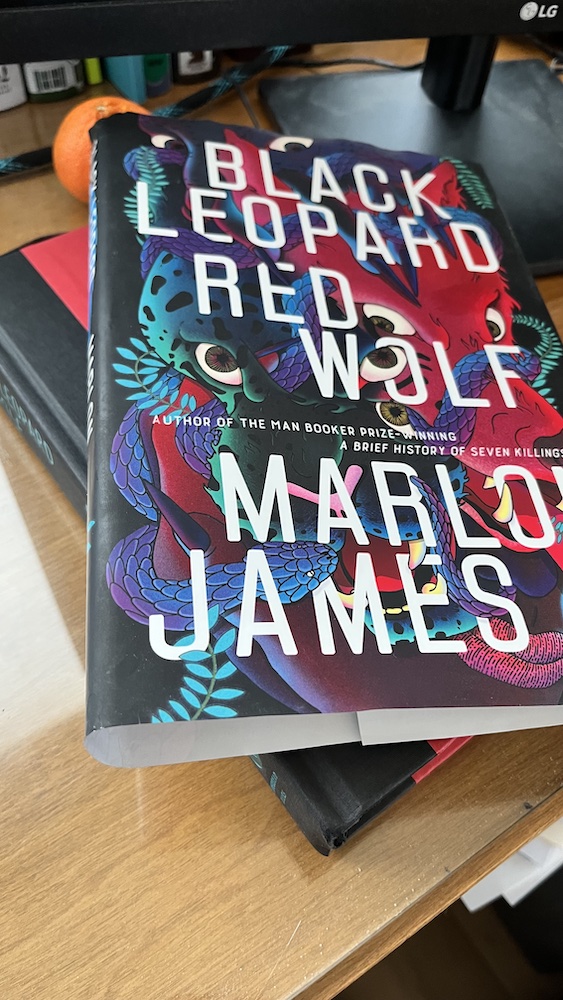 ---
I often find myself tinkering with already-published notes on this site. I initially thought of this as a confession, because at times I've felt that editing old posts (beyond fixing minor typos or bugs) is somehow cheating. But, no, revision is not cheating. There is no rule of any sort that I cannot change, improve, or remove old posts as I see fit. It turns out that this is my own website and I make the rules around here.
---
I finished reading Moon Witch Spider King yesterday evening.
---
Notes Navigation: