Kids singing rhymes Dogs barking Car ignitions turning over but failing to start This bitter earth Scuffling and throwing rocks An ice cream truck on the next street over That's America to me
(First posted on letterboxd: https://letterboxd.com/jdwhiting/film/killer-of-sheep/)
Last night I also watched another film directed by Charles Burnett: My Brother's Wedding, 1983. I watched the director's cut. It was included in the same scratched-up DVD set as Killer of Sheep, which I obtained from the Salt Lake County Library. I waxed slightly poetic describing the sounds of Killer of Sheep above, but I think I liked My Brother's Wedding even more, although I admit that a lot of the acting here is just bad. I laughed at moments that I don't think were intended as comical on account of the acting, but maybe that's okay. Overall, I'm glad I watched both of them as a double-feature.
(I'm still working my way through the 2017 and 2018 topics of the Film School Drop Outs Challenge at my own pace. This was watched for Week 32 (2018) - Movement - L.A. Rebellion.)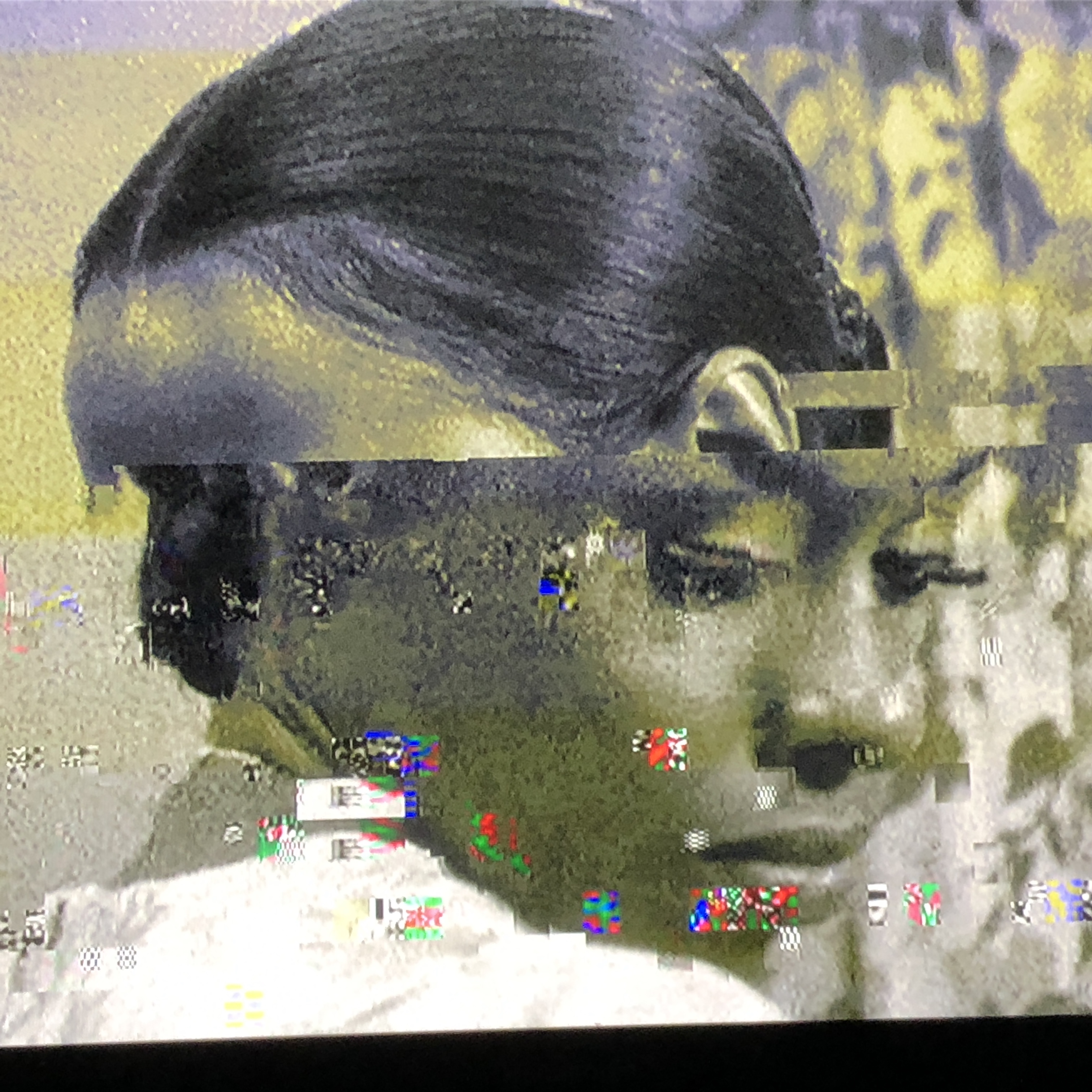 Screenshot of moment of Killer of Sheep frozen by a scratch in the library DVD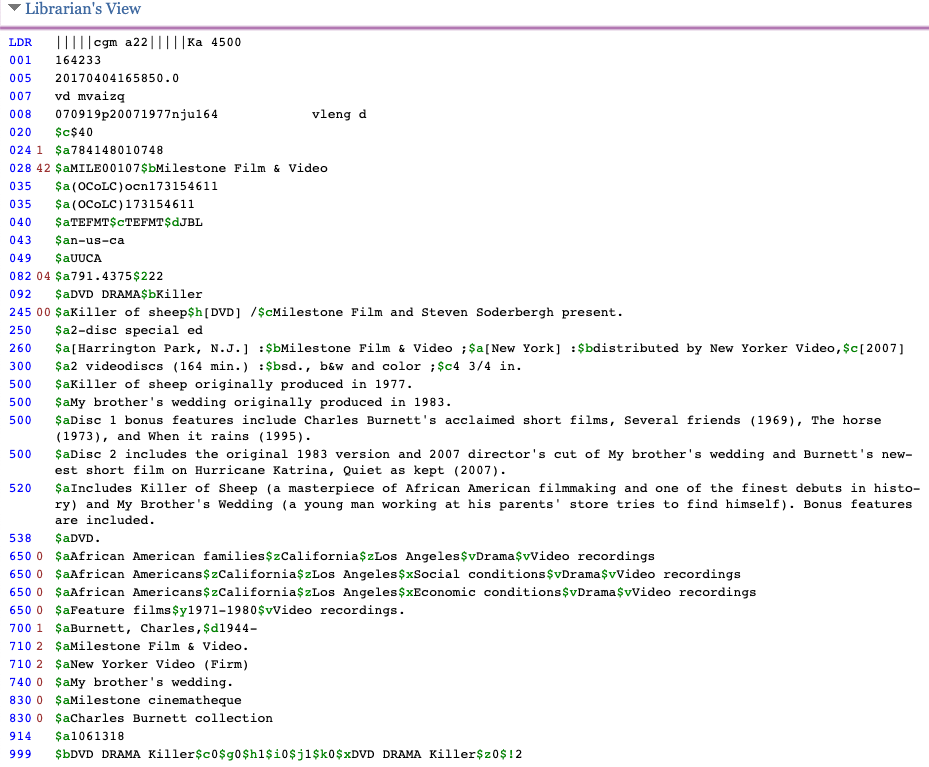 Screenshot of library's MARC Record for Killer of Sheep, just because I'm a weird cataloging nerd and this is my site so I can. And also because I couldn't get a direct hyperlink to their catalog record to work :(
---
Posted:
Last Updated:
Previous: igh!
---