I'm reading Everything Sad Is Untrue by Daniel Nayeri, and it is really good but it is taking a while because some nights I fall asleep while I'm reading it and then some nights I scroll through Facebook or web comics or websites about comic books instead of reading it. And then I feel bad, almost as if I, king-like, have killed Scheherazade by not continuing to listen.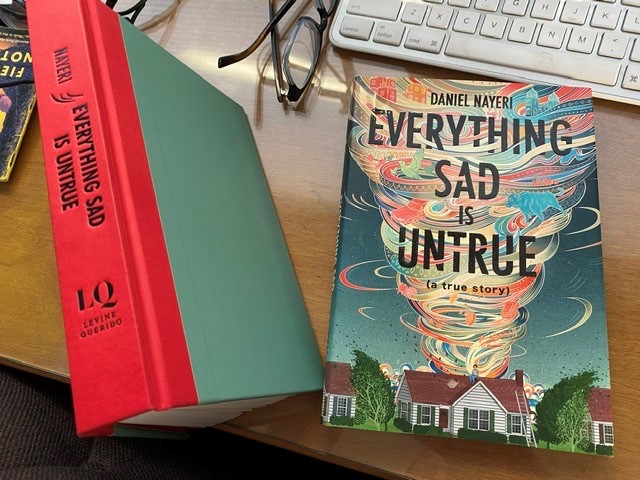 That's a metaphor like in the book. I should go to sleep now and the book will still be there tomorrow.
Just realized that violin motif from Rimsky-Korsakov's Scheherazade has been in my head tonight and maybe I should listen to that while I read this book tomorrow night. I've always been a weirdly big fan of Rimsky-Korsakov; it goes back to when I was a teenager. But that's Russian music and maybe I should find some actual Persian music to listen to instead. Don't know much of anything about Persian music. Hmmm.
(A couple of nice YouTube options above, and below, what I actually listened to. It was an excuse to listen to some old favorites more than it had anything to do with the book.)
---
Posted:
Last Updated:
Places:
---