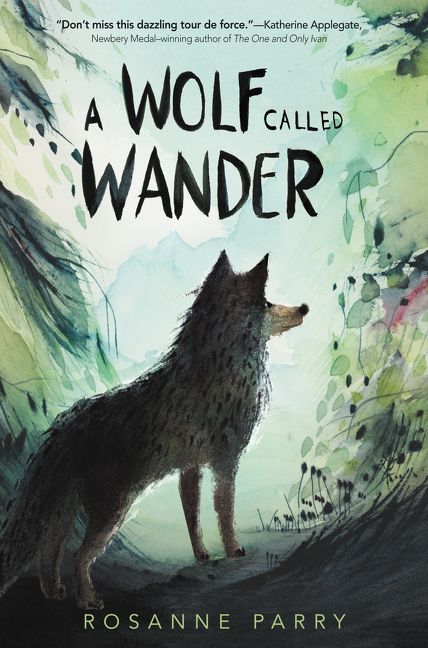 I published a review of A Wolf Called Wander by Rosanne Perry on Granite Media and also posted it on Goodreads.
Enjoyed reading this one to my kids at bedtime.
Swift is not the largest or strongest pup in his pack, but he loves his home in the mountains and he wants to grow to lead, provide for, and protect the pack just like his mother and father do. When stranger wolves invade their territory, Swift finds himself alone and blocked from his mountain home forever. He wanders far, encountering dangers from men and challenges on the prairie and desert. Will he ever find a mountain home among other wolves again?
This is a dramatic, realistic, and action-packed animal adventure story inspired by the true experience of OR-7, a radio-collared wolf that mysteriously traveled over 1,000 miles across Oregon and Northern California to establish a new wolf pack. The back matter features engaging photos, maps, and other information about OR-7 as well as about wild wolves generally and their habitats in the Pacific Northwest. The frequent illustrations add to mood and experience of reading the book.
I highly recommend this book for young readers who like animals, adventure and survival stories, and even lyrical/poetic writing about nature and the wilderness. Swift's keen observation and love of the mountains made me want to get out and explore nature myself, and after reading the book I've found myself even paying more attention to the animals and plants around my home and in the city.
Reviewed by Joshua Whiting, Library Media Program, Educational Technology Department Rating: ★★★★✩ (4 stars) Interest Level: Grades 3-8
A Wolf Called Wander Written by Rosanne Perry, Illustrated by Mónica Armiño Greenwillow Books, an imprint of HarperCollinsPublishers 243 pages Release Date: May 7, 2019 ISBN: 9780062895936
Tags: 2019 Children's Fiction, Adventure Fiction, Animal Adventure Fiction, Animals Fiction, Joshua Whiting, Journeys Fiction, Mónica Armiño, Mountains Fiction, Nature Fiction, Rosanne Perry, Shelley Francom, Survival Fiction, Wolves Fiction
---
Posted:
Last Updated:
Places:
---