I recently built and shared this 'Top Titles of 2021' thing at work.
I crunched data, built these interactive charts, and cranked out a series of posters and presentation graphics showing the most-circulated books in my district's school libraries in the last calendar year.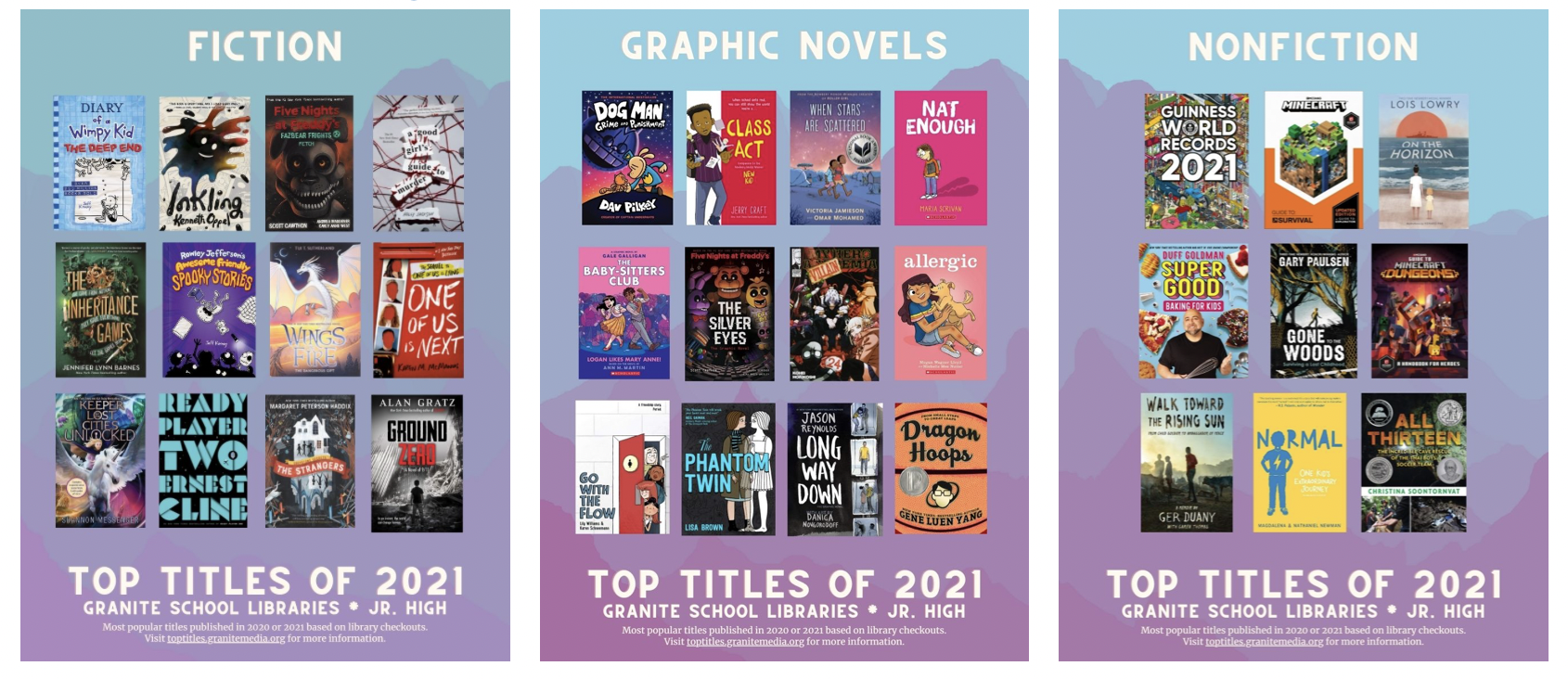 This is the first remotely 'creative' product I can remember making at work in forever, unless you count bespoke MARC records for self-published Amazon titles, or XML files custom-mapped from inventory spreadsheets of thousands of Chromebook serial numbers for import into our resource management system. Oh, and of course, my never-ending quest to write The Great American Email. Actually, one of the Great American Emails was written to describe this very 'Top Titles' project, so now I've come full circle. Self actualization?
---
Posted:
Last Updated:
Format / Genre: updates
Places:
Topics:
Works Cited:
---